Ideal for ages 4 -18 months, this silicone mat suctions to smooth surfaces and allows you to hook up baby's favorite toys so you don't have to pick them up off of the ground every two minutes.
This mat measures 8.5" x 11.5" or roughly the size of a sheet of paper.
Busy Baby Mat Features
Dishwasher Safe
Free from Toxins – Lead, BPA, BPS, Phthalates, PVC

4 Suction Cups keep the mat from sliding around on smooth surfaces

4 Toy Straps tether toys to the mat so they don't end up on the ground

The mat and toy straps roll up into a convenient travel sleeve that fits in all diaper bags and most purses
A mom-invented silicone suction placemat engineered to keep your baby's favorite toys, teethers, and utensils in place!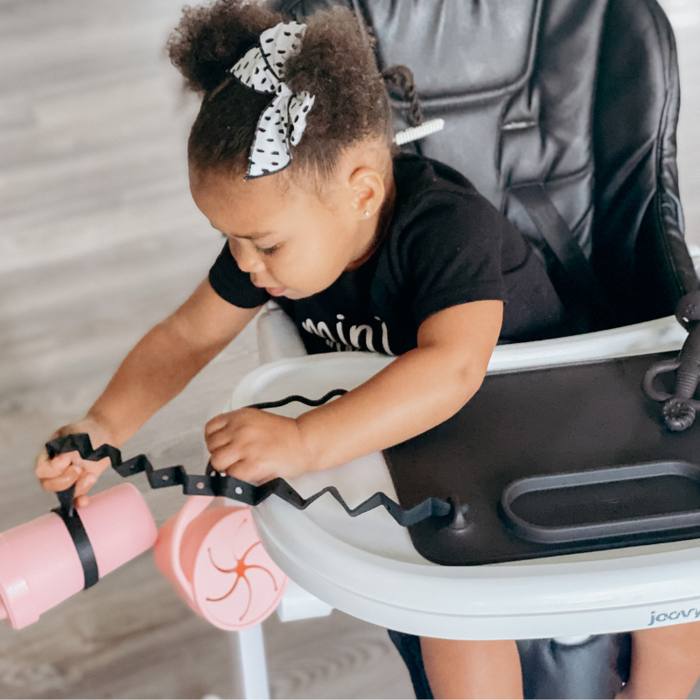 Supports Cognitive Development
By dropping connected toys, baby learns cause & effect, visual tracking, and practices persistence.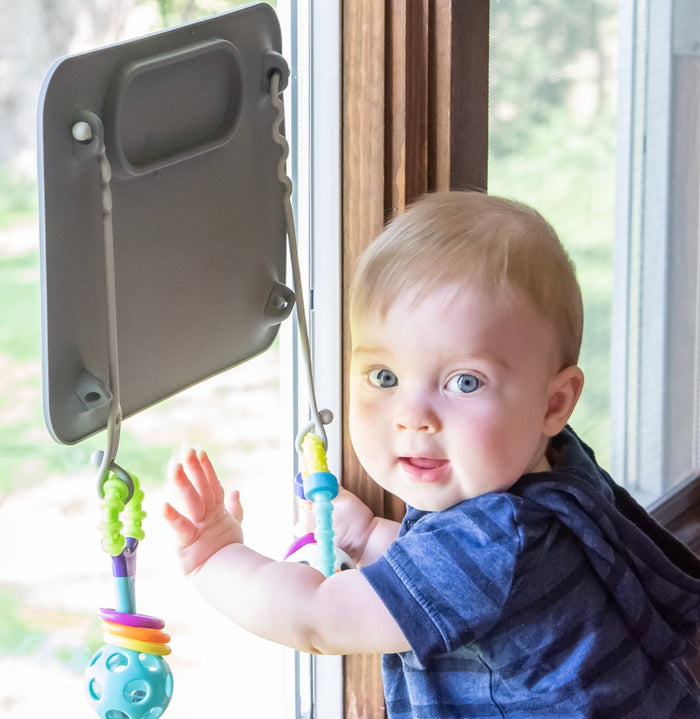 Promotes Motor Skills
Mat and tether interaction on a table or window enhances hand-eye coordination, finger dexterity, and balance.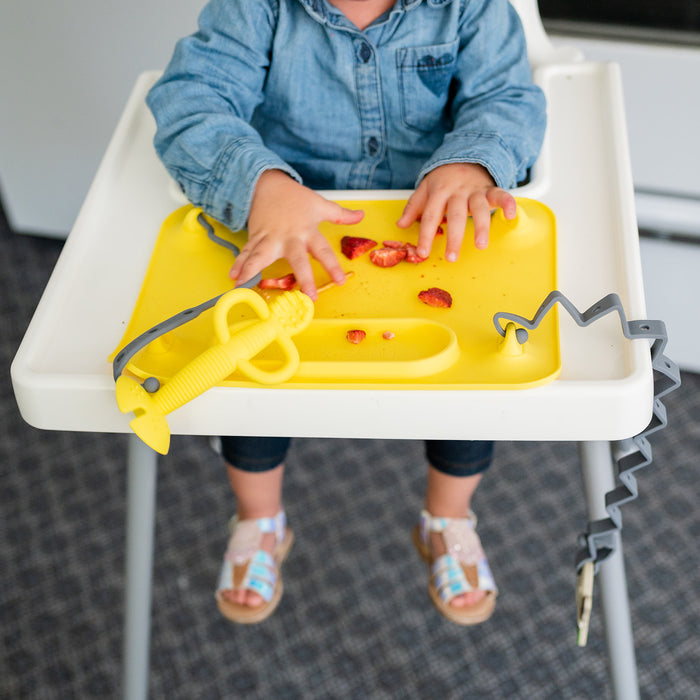 Encourages Self-Feeding
Food pieces don't slide around and utensils can be attached to the non-slip surface.